About Us
Plastics have revolutionized the world, supporting the production of items that are safer, lighter, stronger, cheaper, and more practical than traditional materials. Laird Plastics, a leading distributor of plastic sheets, rods, and films, has been in business for over 70 years. With a network of over 50 service centers throughout the United States and Canada and by partnering with some of the leading manufacturers in the industry, we offer an extensive range of plastic materials. With solutions including acrylics and polycarbonates, graphics materials such as foam boards, styrene, polypropylene, vinyl banners, and mechanical/engineering materials including UHMW, LDPE, HDPE, nylons, and acetals. 
By providing the highest quality and cost-effective material available, with solutions in both commercial and industrial applications. Our knowledgeable team of experts will work to ensure that our customers always have the proper material to meet their needs. This includes value-added services such as custom cuts and fabrication, custom stocking programs and recycling.  Along with a guarantee of accurate and timely delivery.
Our Vision and Core Values
At Laird Plastics, our vision is to expand the availability and usefulness of plastics as the world's leading plastics distributor. We believe the joint efforts of our amazing team of professional individuals who share our core values, which include, can only realize that our vision:
· Hard Work
· Continuous self-improvement
· Empowerment
· Honesty
· And Integrity.
We are always on the lookout for talented and driven individuals to join our team. From customer service, warehouse to sales, we opportunities for to help you launch a career in plastics. Our internship program is one of the most sought after in the industry. Check our careers page for further information and job openings.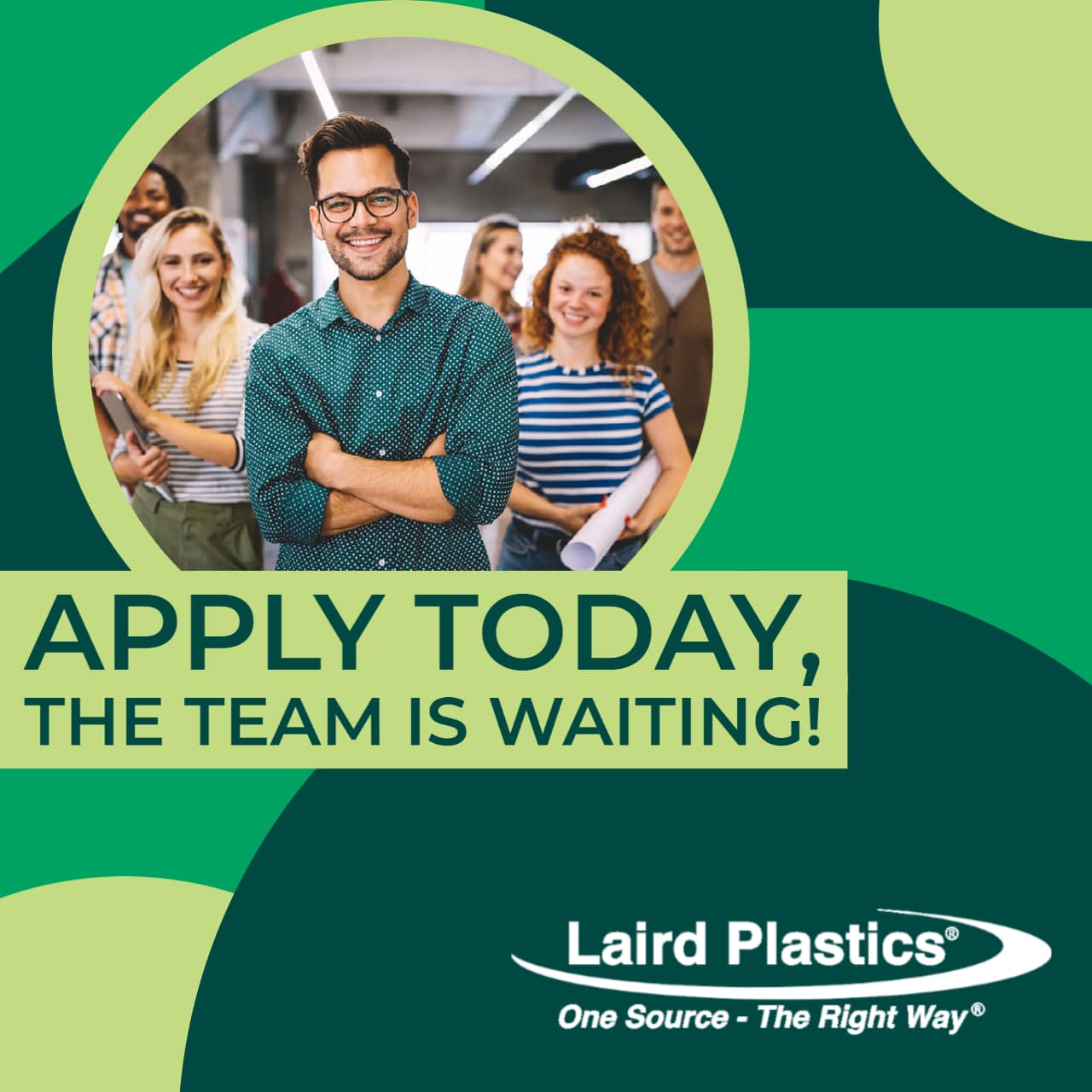 Our Commitment to Sustainability
As an environmental steward and industry leader for recycling, Laird Plastics has implemented "green" practices through its closed-loop program. Using this recycling process, recyclable items that reach end-of-life are recycled into new products, effectively reducing landfill waste and extending its usage capabilities. We are proud to uphold a dedicated business unit that is committed to the recycling of plastics