Posted by Laird Plastics on 5th Apr 2023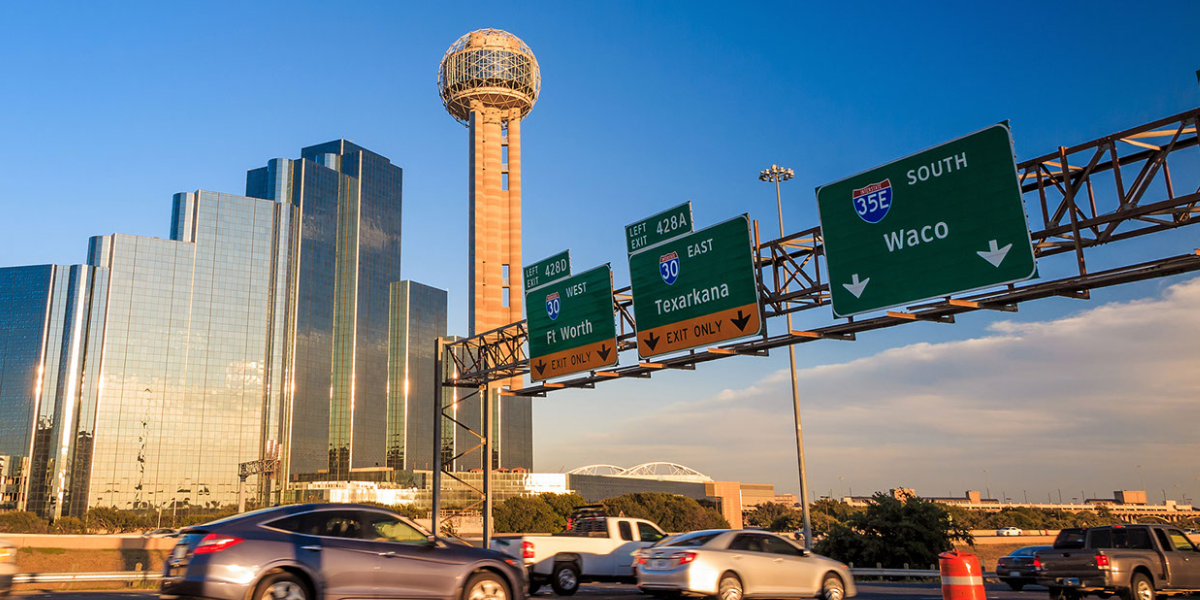 Signage plays a vital role in many businesses, whether you work for a realtor company or are the president of an office for a massive corporation. Performance plastic is a quality material to create signs, allowing them to catch the eye while remaining durable inside and outside. Signage made of high-quality plastic will make all the difference in a business.
If you're interested in learning more about plastics used in signage, you've come to the right place. Read on to learn more about the most common plastic varieties used in signage and practical applications for signs made from this versatile material. Signs are a must in many everyday locations, and plastic brings them to life.
Types Of Plastic In Signage
There are many quality types of plastic available for use in signage, whether you want to use the product inside or outside. No matter what material you use, ensure it's the best available for your sign needs.
Let's dive into a few of the most common types of plastic used in signage. Whether acrylic or polycarbonate, each material has its benefits for the signage world. It's up to you to determine which quality product best suits your professional needs.
Acrylic
Acrylic is one of the most common plastics used in signage. It's a durable product. It's ready to withstand any impact while on display. The acrylic made for signs is ten times stronger than traditional acrylic and thirty times more powerful than glass with double strength. It's a more economical choice when compared to polycarbonate.
There are many signs used for acrylic. It's often used in flat and pan-faced signs, channel letters, and vacuum-formed uses for signage. There are multiple options for color and design available.

Polycarbonate
Polycarbonate is another excellent choice. It's UV-resistant and high-quality, made to withstand high impact and damage from the weather. It's much stronger than acrylic. Thanks to its durability, polycarbonate will remain strong at any temperature, allowing it to look better for longer.
Most industries use polycarbonate for thermoformed and flat sign faces. It is handy for electrical and non-electrical signs, allowing versatility in multiple colors and styles. Polycarbonate permits high performance.
PVC Foam Sheet
PVC foam sheet is a unique and practical signage choice. It's durable and versatile, allowing a consistent color through and through. It also has a rigid exterior and a matte finish. Although there are more limited exterior uses for PVC foam sheets, it will provide a quality and unique signage appearance for a business.
Some of the most common exterior and interior uses for PVC foam sheets include advertising displays, menu boards, kiosks, display boards, and dimensional lettering. It comes in many colors and is simple to manufacture.
Aluminum Composite Material (ACM)
Last up is an aluminum composite material, also known as ACM. It's a three-layer panel material composed of a polyethylene core and two layers of aluminum bonded to the outside of the sheet. They are excellent for uses requiring dimensional stability, strength, durability, and lightweight.
Many forms of signage benefit from aluminum composite material. The best choices include POP displays, channel letters, and more. They are simple to fabricate and provide much more stability and strength than other plastics with less than half the weight.
Practical Applications for Plastic Signage
Signs are incredibly versatile, used across multiple industries and plastic helps bring stability to that wide possibility of use. Many practical applications benefit businesses and people in quality ways.
Let's dive into the practical applications of plastic signage, from elections to highway traffic. Whether you need signs for your realty company or want to point others to the ideal room in your office space, there are many excellent uses for plastic in the business world.
Election signs are valuable tools in any competition. You often see them planted in yards, standing as a representation of the person running. They should be durable yet temporary, made with plastic that isn't too heavy. One of the most common materials for election signs is fluted polypropylene, also known by the tradename, coroplast. It allows information to stand on the ground with durability against the weather without adding too much weight. These signs are simple to transport and will provide a simple, temporary solution to spread the word about your election.
Highway traffic is another location where plastic signage is necessary. They may provide directions for those behind the wheel, speak about upcoming roadwork, or provide information about an emergency. Although most of these signs are thick aluminum, many come to life using durable plastic. Many types of plastic come in handy for highway signs. They are imprinted with vinyl and made lightweight to provide simple transportation. Plastic is simple to transform into valuable shapes and imprint with unique designs for the most quality signage experience possible.
Wayfinding signs are vital to help people navigate from one place to another. They are valuable in buildings where millions travel, such as hospitals or airports. In recent years, requirements of signage for disabled persons have made wayfinding signs more popular than ever, This signage is made of acrylic sheets, durable enough to survive inside and out. They can also be polycarbonate, foam sheet, expanded PVC, and aluminum composites.
Gas station signs need to be visible and simple to read while maintaining durability to withstand various weather conditions. They provide information about gas station updates, gas prices, and more. Gas station signs are made of plastics like styrene, acrylic sheet, polypropylene, PVC foam, polycarbonate, and more. They are typically fastened with LEDs to ensure motorists see the gas station information, even when there is poor weather, or the sun has set.

We Have the Plastic You Need
If you're interested in plastics for various signage, Laird Plastics is the company for you. We are a leading distributor of high-performance, sustainable plastics, serving the engineering and mechanical industries. Whether you want polycarbonate, PVC foam sheet, or another quality plastic, we will provide you with the best for your specialty needs.